Quick update
The application is now live, you can test it if you have a Jawbone UP account (and the Jawbone wristband of course).
So now the application lets your track your 10 last workouts :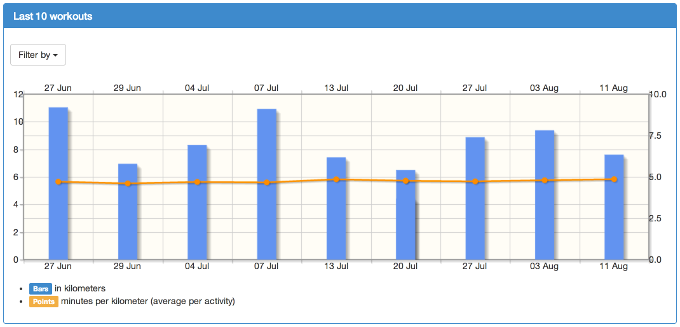 For now it only works on running activities. It lets you track the number of kilometers you've run, and for each workout the speed average.
The app is accessible here.
Authorization
To access the application you'll need to authorize the following :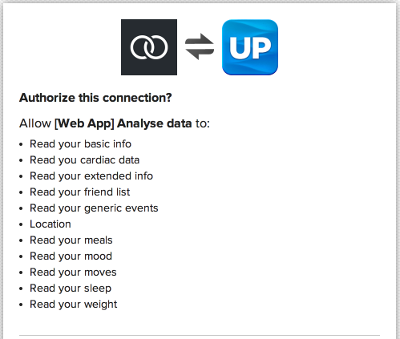 Don't be afraid, there is no data stored on this app.
This application is still under development