I've worked all week end on a personal project based on the Jawbone UP API.
What's the objective ?
Jawbone created a great phone app, easy to use and quite beautiful. But I want to let the user analyze data with another experience. Not only check data per day, but to be able to find patterns for bad/good habits.
Here is the first feature, that analyzes moves and sleeps through a heat map (using cal-heatmap) :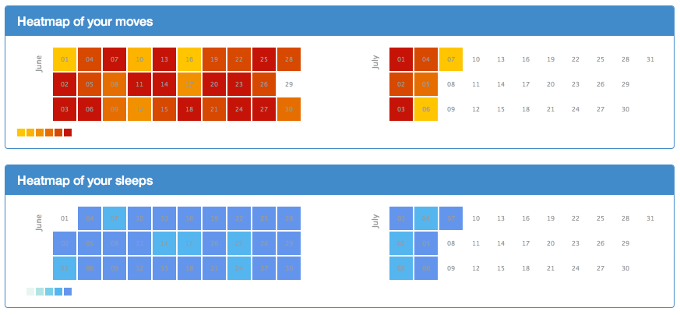 Of course, all classical vizualiser are implemented too :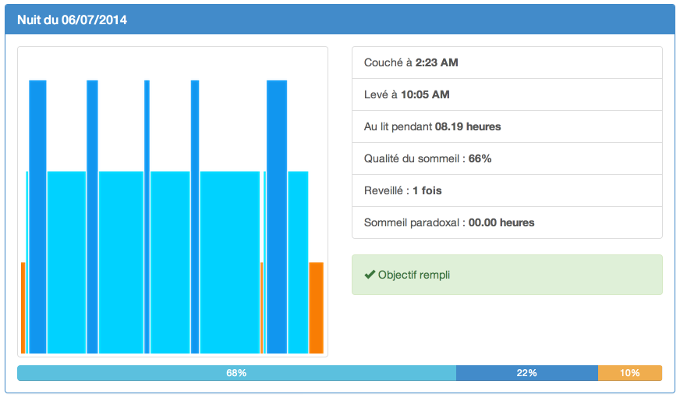 With a simple look, you can see if your objective is filled, and how was your night through a progress bar (light sleep, sound sleep, awake time), or through the Jawbone graph.
I've already implemented the same thing for sleeps and workouts.
What's next ?
I need to implement research for a specific date (if you need to check for specific data) and some extra cool features… Stay tuned for that :)
No availability date for now.